Backyard Chickens Original Watercolor Painting
Yardia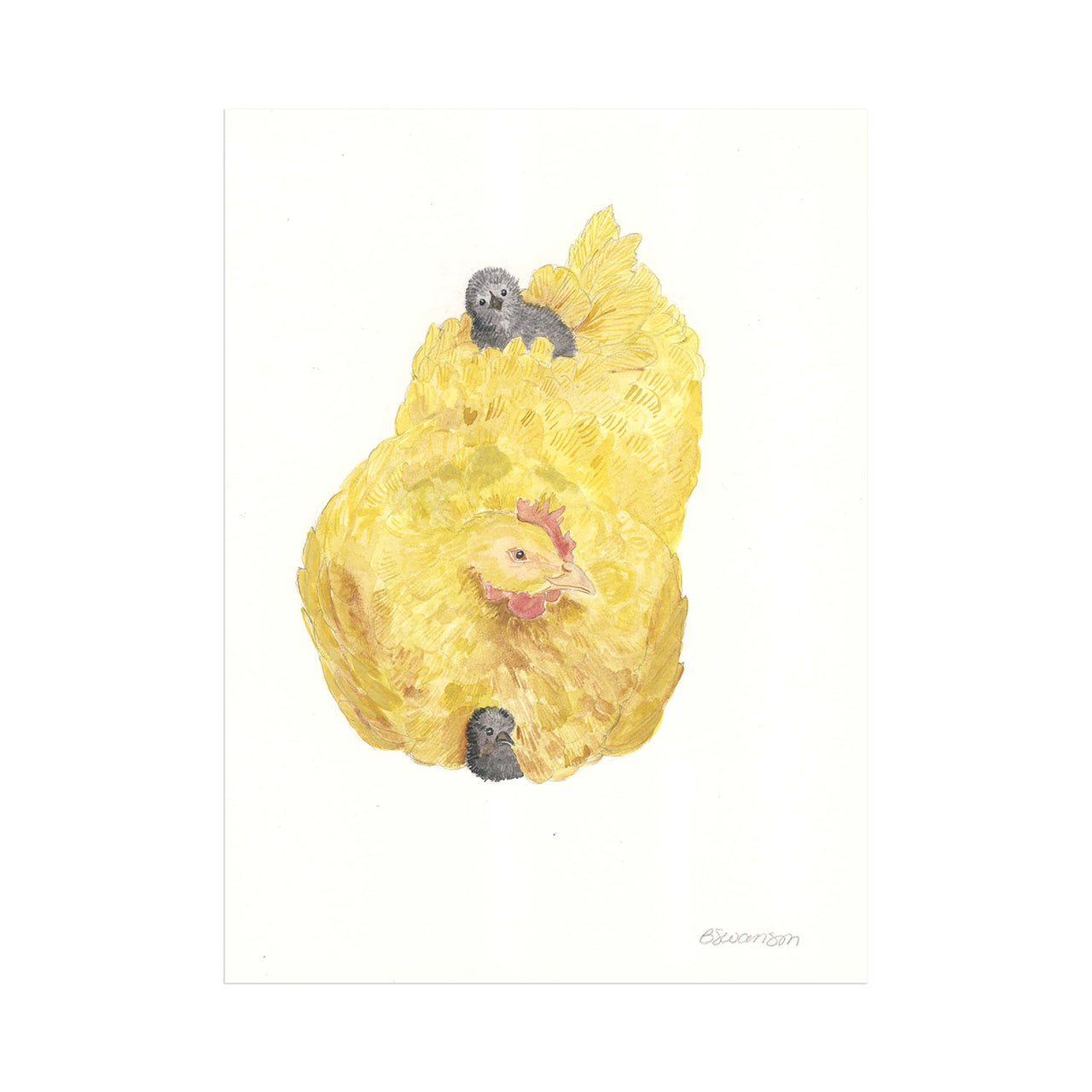 Bring your home to life with this beautiful original watercolor painting of the artist's hen and her chicks. Enjoy Rhubarb, a Buff Orpington, and her two delightful chicks, Magnolia (Black Sexlink) and Esther (Barred Rock), forever captured in one stunning artwork. Make this original painting the centerpiece of your home!
Watch a timelapse of me creating this painting: https://www.instagram.com/p/B6_-3PbAtQq/. 
Also available as a new baby card.
DETAILS:
Dimensions: Full paper: 7.5" x 10".  
Original watercolor painting on illustration board.
Ships flat, sealed in a cello sleeve within a sturdy cardboard mailer.
Due to monitor variations, colors may differ slightly from those on your screen.
Copyright © 2020 by Brigida Swanson. All rights reserved.