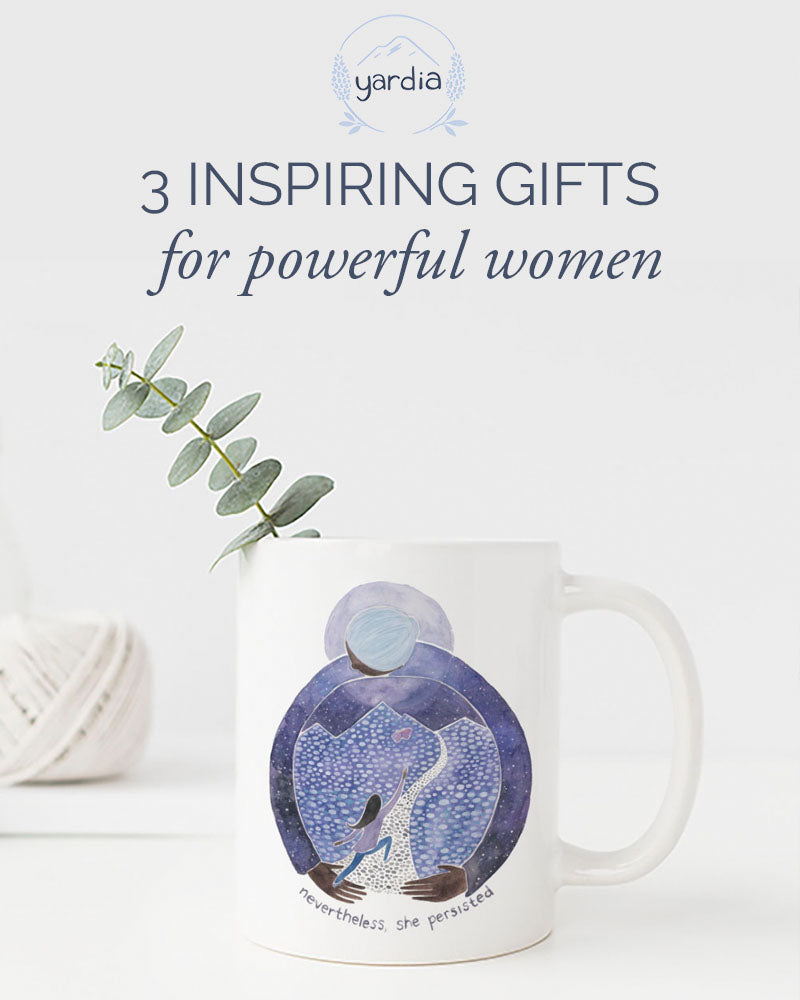 March is Women's History Month, so what better time to celebrate the remarkable women in your life. Here are three inspiring gifts for powerful women. Celebrate and honor the strength and achievement of your mom, sister, best friend, or boss with these illustrated cards and gifts.
She flies with her own wings card
Celebrate all the women who take charge of their own lives with this inspiring card, based on Oregon's lovely state motto. Perfect for anyone in need of a little encouragement, or to cheer each other on, this is the perfect greeting card to send to all of your favorite powerful women.
Nevertheless she persisted mug
Inspired by the Women's March and the infamous words spoken about Elizabeth Warren, give this mug to your favorite entrepreneur, feminist, or warrior to get her motivated with some morning coffee to take on her day.
Sisterhood is powerful art print
Help your sister or best friend to add meaning to her walls with this empowering watercolor art print. Inspired by my own sister, best friends and the journey we've taken together, this print is the perfect reminder to see everyday on just how powerful you are.
Let's celebrate all the inspiring women in our lives this month and beyond! Let each of your favorite women know just how much you've learned from her. Find more cards and gifts for women in the Yardia shop.