Antarctic Peace on Earth - Watercolor Christmas Holiday Card
Yardia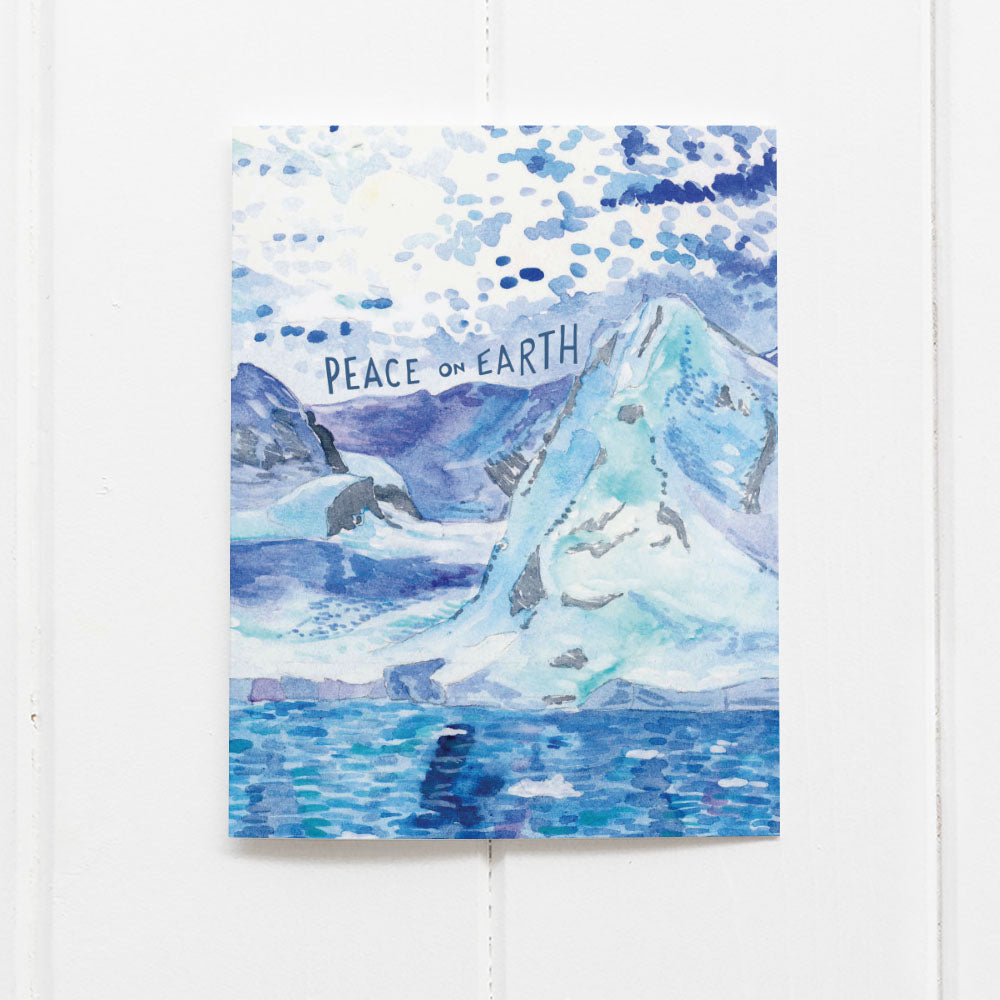 Celebrate the spirit of hope and peace with this beautiful watercolor Christmas card. Your friends and family will be delighted by the stunning Antarctica illustration and artistic hand lettering displaying the classic phrase "Peace on Earth." The illustration wraps around the edges of the card, so there's even more of the gorgeous Antarctic landscape to take in on the back!
Blank inside, comes with kraft envelope. Illustrated and hand-lettered in watercolor by Seattle artist Brigida Swanson, inspired by photos her mom took while on a trip to Antarctica.
DETAILS:

Measures about 4.25 x 5.5 inches. A2 Size.
100% recycled paper (card and envelope).
Folded card, blank inside. Comes with

 

kraft

 

envelope.
Commercially compostable protective sleeve.
Ships flat within an envelope (economy shipping, no tracking) or rigid mailer (for 3+ cards).
Due to monitor variations, colors may differ slightly from those on your screen.
Made in USA.
Copyright © Brigida Swanson 2022. All rights reserved.
Questions about shipping? Visit our Shipping FAQ's.
Other questions? Visit our general FAQ's.
About Yardia: 
Yardia is a gift and stationery company owned and operated by me, Brigida Swanson. I create nature-inspired watercolor home decor, gifts and stationery that help gardeners and hikers to express their intersectional identities and love the place they live. Learn more on our About page.
About the Artist:
I'm Brigida, a CHamoru and multiracial artist based in Seattle, Washington. Nature's like family to me. Creating art about nature is how I feel most connected to the ancestral values of my CHamoru heritage, and to the Pacific Northwest culture in which I was raised. It's why I create products that express a kinship with nature, so that we can all experience a sense of belonging and wonder.