Trees Kitchen Set - Sponge Cloth and Tea Towel
Yardia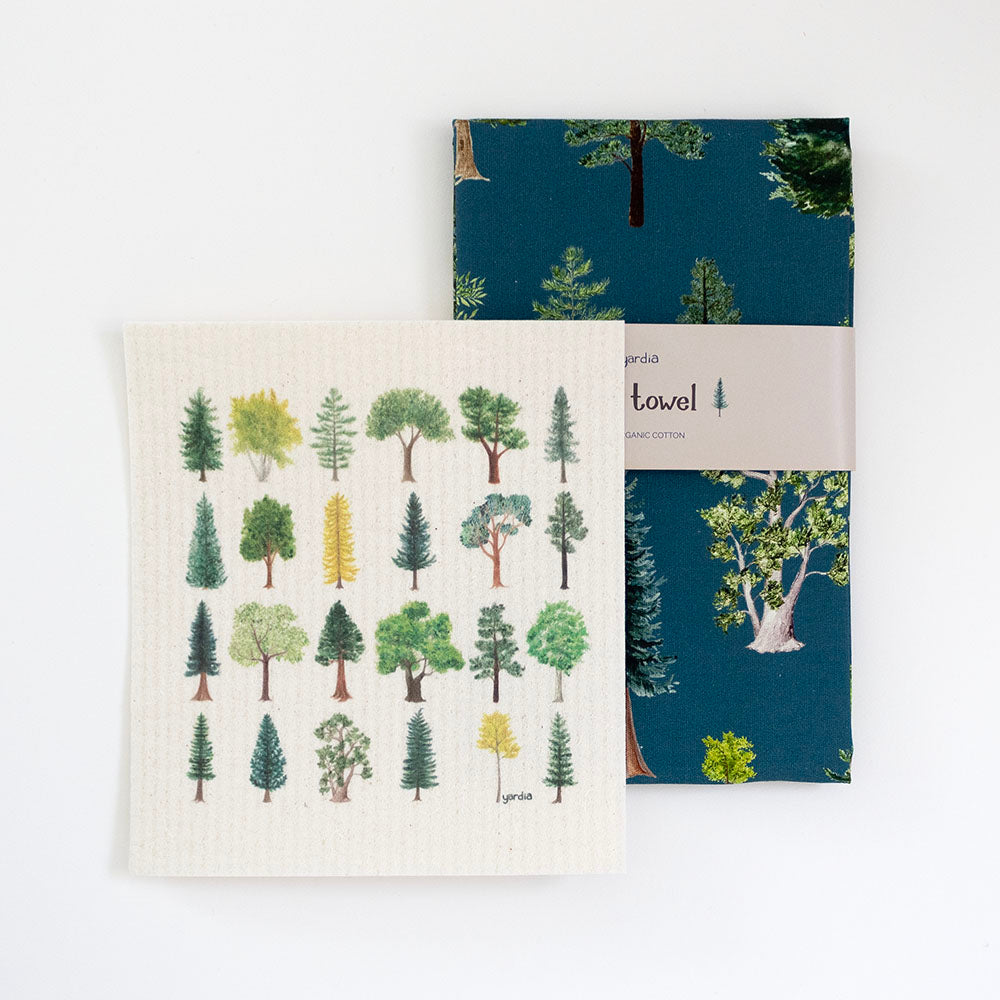 Bring a touch of the outdoors into your kitchen with this Trees Kitchen Set! The set includes an organic cotton tea towel and a cellulose sponge cloth, with beautiful watercolor trees illustrations, for earthy-friendly cleaning. The perfect gift for any nature-lover.
Includes one trees tea towel and one trees sponge cloth.
Sponge Cloth Specifications:
Easy To Clean: Dishwasher and washing machine safe.
Lasts for several months, replaces about 15 rolls of paper towels.
Biodegradable and home compostable: toss it in the compost bin when you're finished with it!
30% Cotton, 70% Cellulose Wood Pulp
6.875 x 7.625 inches
Plastic-free packaging (kraft product information label on back)
Imported (China).
Tea Towel Specifications:
100% GOTS Certified Organic Cotton Canvas
20" x 27.5"
Plastic-free packaging (paper belly band)
Machine wash cold. Tumble dry low.
Imported (China).
Illustrated and designed by Brigida Swanson in Seattle, WA.
LOVE THESE NEW ITEMS
I am so excited about your new creations! I am astounded by the beauty of the Trees Towel! The little dishcloth is also beautiful and handy.